We'll give it to you Straight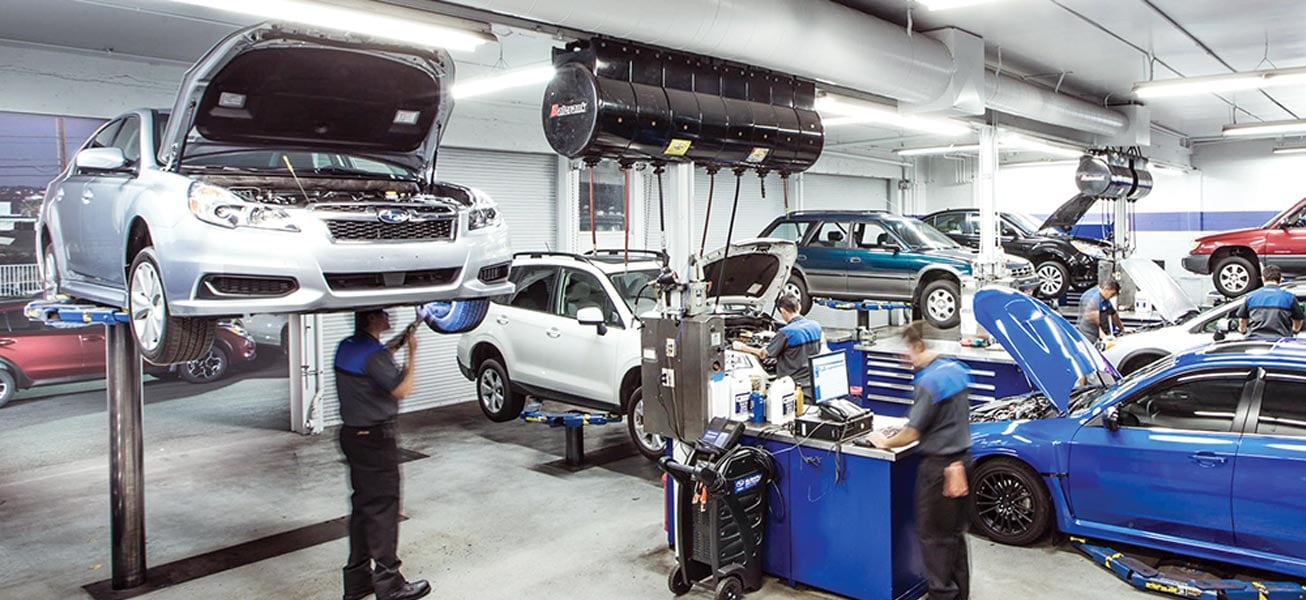 Hitting a curb when you're parking or driving over a pothole can be all it takes to put your vehicle's wheels or suspension out of alignment, and when that sort of thing happens you've then got a problem on your hands you're not going to be able to fix by yourself at home.
A vehicle with its wheels out of alignment could result in uneven tire wear, the steering wheel could be off-centre when you're driving straight ahead, you could feel the vehicle unnervingly pulling to one side, or you could start to experience vague steering and wheel vibration through the steering wheel.
If you start to experience any or all of the above issues, the chances are it's about time for a professional wheel alignment from the expert technicians here at Nelson Subaru in Basset to get you and your vehicle right back onto the straight and narrow.
Professional wheel alignment is an affordable service from us that will make all the difference to the way your vehicle rides, handles and performs. On top of all that, correct alignment could also prevent the possibility of needing to pay out big bucks later on from further problems that arise from running your Subaru for a sustained period with the wheels out of alignment.
Hours
Monday

8:00am - 7:00pm

Tuesday

8:00am - 7:00pm

Wednesday

8:00am -7:00pm

Thursday

8:00am - 7:00pm

Friday

8:00am -7:00pm

Saturday

8:00am - 5:00pm

Sunday

Closed