Clean Oil Keeps Your Engine Health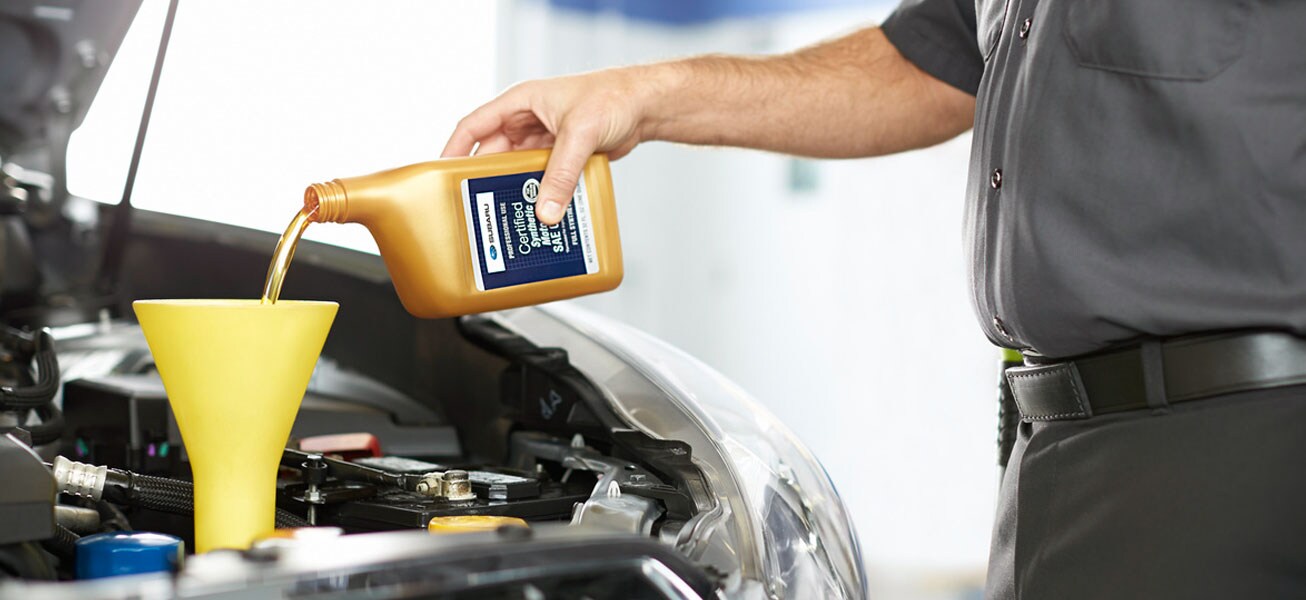 One of the most fundamental ways of preserving your engine and its internal components is to keep the oil fresh with regular oil changes (lube oil filter servicing or LOF). It's a relatively small job that doesn't take long that can help to avoid some serious and potentially costly problems from developing later on if you don't get it done. Unfortunately, it's a part of routine maintenance that's easy to forget about and too many people leave it too long.
Waiting until the oil warning light comes on before thinking about getting an oil and filter change is a bad idea, and leaving lube oil filter servicing to be done as part of your scheduled major service isn't ideal either, especially if you do more than average miles.Unseen damage could be being done that can shorten the life of your engine and prevent your Subaru from performing the way it's designed to if you tend to neglect regular oil changes. Some models need their oil changing more frequently than others, especially high-performance cars, and the type and amount of driving you do can also have a big bearing on how often you should get your oil and filter changed.
If you're not sure how frequently you need to change the oil in your Subaru or you just want to make a booking with us to get it done, get in touch with the Nelson Subaru team here at 4730 Virginia Ave Bassett, VA today.
Hours
Monday

8:00am - 7:00pm

Tuesday

8:00am - 7:00pm

Wednesday

8:00am -7:00pm

Thursday

8:00am - 7:00pm

Friday

8:00am -7:00pm

Saturday

8:00am - 5:00pm

Sunday

Closed